Patch is everything local
Reliable local news and meaningful conversations
about the places we love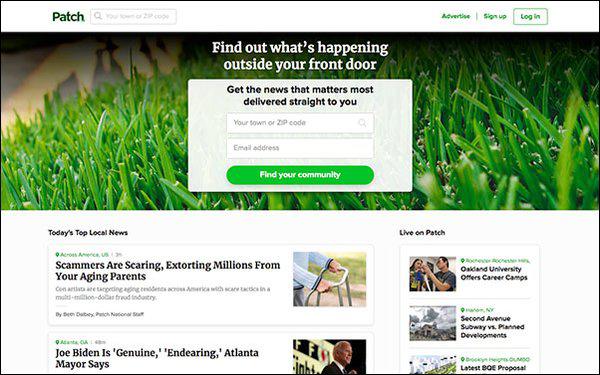 Where do you go to learn about your corner of the world? The corner you see when you look out your front door. The neighborly faces you recognize and shop owners who recognize you. You go to Patch.
Patch gives you a place to easily share and stay in the know about the people, the places, the politics and the policies that make your piece of the world go round.

A Patch editor fulfills many roles — reporter, editor, curator and conversation maker.
First and foremost, we're looking for quality local news, intriguing news and feature stories and essential information. Our local news gathering efforts focus on relevant, quality-of-life, pique-my-interest, need-to-know coverage. We strive to avoid routine, turn-of-the-screw reporting on local government.

People usually identify with Patch sites through their editor. They become fans and followers of their local editor, who serves as host of a virtual community gathering place and an ongoing local conversation. Patch's journalism is one aspect of the conversation. Trusted users are another. And community organizations lend their voices, too, as valued Contributors. That conversation is most evident in Neighbor Post questions, tips and discussions on the local home page.
Philosophically, we are source-agnostic and guide our users to credible, interesting stories and information from a variety of verified sources, including news outlets, community websites and blogs. More than 100 other publishers and thousands of local agencies have partnered with us to put their content on Patch. We follow strict guidelines in presenting ethically curated and aggregated content.


Learn more about Patch news coverage

Learn more about the platform